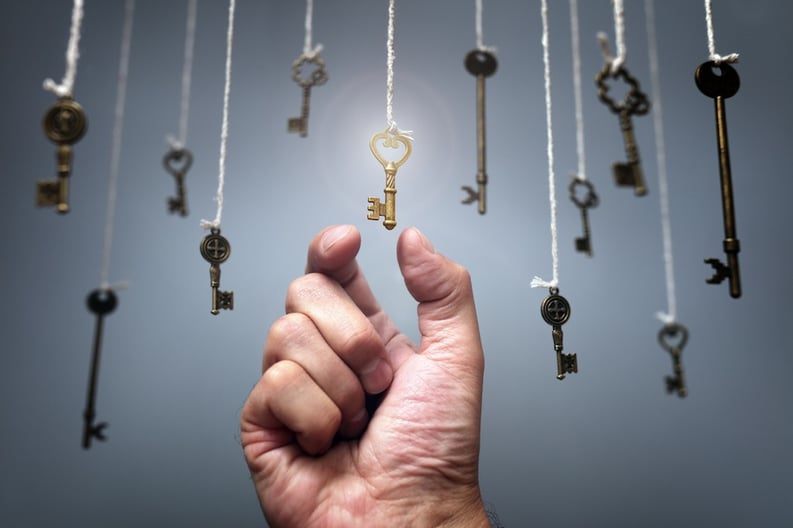 So, you've been tasked to find a multifunction printer (MFP) for your company. You've started to do some research online, and possibly talked with a few suppliers. The search can be confusing with quite a number of brands and models with different features and capabilities out there.
The big question is, how do you choose the right one for the business?
Purchasing an MFP can be a major investment decision, so you would want to take the time to seriously assess your options. In this post, we provide you with some tips on how to choose the best MFP that addresses the specific needs and preferences of your business.
What is an MFP?
A multifunction printer or MFP is a small and compact multi-tasking device that can print, scan, fax and copy. This saves you considerable amount of office space since you only need one machine to do the various jobs.
The MFP is popular with budget-conscious businesses, because of its low purchase and running costs. With all the functions in one device, you not only save on power bills, but also on ongoing consumables. The MFP is easy to set up and maintain.
Things to consider when choosing an MFP
It is important to choose an MFP that best fits your business – one that meets your requirements, integrates well with current systems, and saves you time and money in the long run. Here are a few things you need to consider:
1. Business printing needs
These are some of the questions that can help you assess your business printing needs:
Would you print colour or black and white documents?
How much printing does your company do?
What print quality do you require?
How many users do you have and what are the connectivity requirements in your office?


Once you have a clearer picture of your printing requirements, it would be easier for you to determine the MFP functionalities that would work well for the business.
2. Total cost of ownership (TCO)
In considering an MFP, you must look at the total cost of ownership. This not only includes the purchase price but also the long-term expenses associated with your printer such as consumables, maintenance and repair costs.
The KYOCERA TCO Guide can help calculate your devices' total cost of ownership, and show you how to significantly reduce ongoing costs during the life of your printers. It's important to assess your MFP based on more than just the purchase price. The lifetime printer costs can be two to three times the initial investment.
3. Environmental impact
Is the printer eco-friendly? Consider brands that support the reduction of the carbon footprint in the manufacturing, distribution, maintenance and disposal/recycling of the MFPs. As speed and quality of printing matter, so does energy efficiency. An energy efficient device is good for the environment, and at the same time, reduces your overall printing costs.
KYOCERA's printers, for instance, include the cartridge-free ECOSYS technology that is capable of printing up to 600,000 pages without the need to replace the print drum. This translates to a lower cost of consumables and a significant reduction on disposable waste.
4. Service and reliability
Does the manufacturer provide written service and support standards for its MFPs? Make sure you read this document thoroughly.
Do their service standards include the cost of periodic maintenance and consumable usage/availability, software upgrades/compatibility? Depending on your business needs, Managed Print Services may work better for you to ensure a well maintained, cost-efficient (less breakdowns or software problems) and durable MFP.
5. Ease of use and integration
In a hectic business environment, an equipment's ease of use is essential. Be sure to choose an MFP that is user friendly. Book a demo from the supplier that would help you assess the printer's functionalities, speed and quality.
Also, consider what your company needs in terms of printer connectivity such as USB, memory cards, Bluetooth, network integration, and AirPrint or any other software being used to print documents in your office. In all these connectivity requirements, you must also make sure that you meet the company's document security policies.
The MFP must be easy to use, able to integrate with current systems, and provide the appropriate security for your data and documents.
6. Third party assessments
Have you checked the reviews online? In making the decision to purchase an MFP, it would be a good idea for you to check user and third-party assessments such as Goodgearguide, CNET, Choice, and Product Review. These sites would give you unbiased reviews on the printer you are looking to purchase.
There are a number of things to consider when choosing the right MFP. We suggest starting with understanding your company's current printing habits and requirements. Each business is unique, and by clearly knowing what your organisation needs, it makes the search for the right MFP a lot simpler.
Want help assessing your current print operations? Book a site audit with us today.
Or to learn more about how we can work with you to tailor an MPS solution to your specific business needs, download our Tailored MPS Implementation Fact Sheet.
KYOCERA Document Solutions provides document management solutions with ECOSYS technology to reduce the total cost of ownership (TCO) and minimise the impact on the environment, while delivering greater productivity, reliability and uptime.