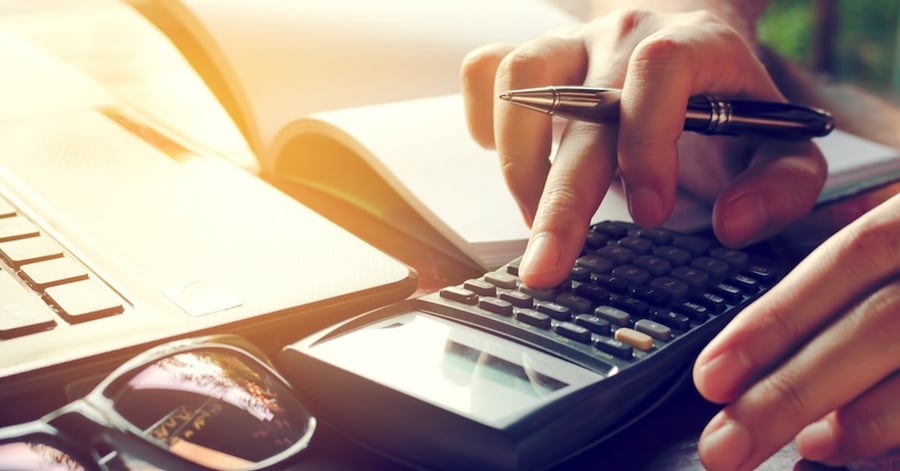 There are so many things in life that seem relatively affordable on the face of it. A shaving razor, for example. A perfectly affordable piece of kit. Well, until you need to buy the blades. When you add up a year's worth of usage - which of course, nobody ever does - it turns out to be a pretty pricey investment.
Similarly, a car is generally something we think about based on down-payment and repayments over the term. What we often forget to factor in, however, is that this car can cost us up to 25% of the purchase price to run, year on year.
A printer's Total Cost of Ownership (TCO) is a concept that is therefore important for sound financial forecasting. Without it, we can find ourselves lumped with running costs for devices and equipment that we can scarcely afford.
Did you know that printing, for example, is typically the third-highest business operating expense, behind rent and payroll? You may be surprised to learn this, because, unfortunately, aggressive sales tactics based on discounted devices are frequently used to get buyers over the line. The issue is that buyers are then tied into a contract that sees them paying over the odds for consumables and related operating expenses.
So, how can you avoid the sting? Be aware of what a printer's Total Cost of Ownership (TCO) includes and ensure you're comparing apples with apples based on it. Luckily, this post will give you a solid idea of how to get started.
Factors that affect a printer's Total Cost of Ownership
There are many factors that contribute to the operating costs of a printer or multifunction device (MFD), the main ones being:
Cost and yield of consumables (e.g. toner)
Electricity consumption
Paper consumption
Maintenance costs
Amount of user intervention required
Being able to calculate and compare each of these aspects accurately for your device's lifetime can help you foresee any unnecessary expenditure before you make a commitment that will likely last for several years.
Calculating a printer's total cost of ownership
Consumables are typically the largest component of your TCO, but there are also other factors that should be considered when calculating the TCO.
To begin, it makes sense to take a look at your business-specific needs, so you can find the most appropriate device. Following this, look at aspects such as device costs, running costs, servicing and the typical longevity of the machine. If your company also has sustainability goals, it is worth assessing the environmental impact of the device or vendor as well.
Here is a list of typical questions you might start with:
What are the printing and copying needs of my business?
How much does the device cost to buy?
How much does the device cost to run?
What kind of service does the vendor offer?
How much user intervention is required? How much power does the device use?
What kind of impact does the device have on the environment?
Once you have these basics under wraps, you'll have a solid overview of what you're after.
If you want to get more granular than this, (and it is likely you will if you're running any more than two or three devices), you'll also need to understand how much power the device uses, how long you plan on owning the device, what delivery and installation costs are, how much they cost to service, and what kinds of warranties are offered by your vendor.
Other essential factors to consider
Another cost associated with buying technology equipment is tied to productivity, with most businesses running as lean as is possible. To this end, small to medium-sized businesses (SMBs) will often be drawn to a managed print service. This is where your supplier can manage all operational aspects of your devices for you.
This kind of service relieves your own employees from the administrative and support tasks required to keep the machines operational, including ordering toner, maintaining the devices and keeping everyone productive.
When considering managed print services, make sure you review the levels of service that the vendor provides, comparing vendor SLAs to ensure you're getting fast, attentive service at a reasonable ongoing cost. Customer testimonials and online reviews are great ways to check out the service reputation of your vendor if you're considering such an agreement.
Why bother?
With most of the technological features across vendor ranges and devices seeming similar, you could be forgiven for thinking that most comparable units come in at a similar cost. Fortunately, you now know that you can be clever if you take a good look under the hood, and calculate the longer-term costs of your decision.
A printer or MFD is not just a one-off purchase. It is an ongoing investment and one that can have a significant impact on your operational costs, productivity and your office's environmental footprint. Make sure you can make the best investment for your company by considering all of the factors that can contribute to a printer's Total Cost of Ownership.
Printing is typically the third-highest business expense after rent and payroll, but it's often overlooked or calculated using only the sticker price. Download our Guide to Calculating Total Printing Costs to learn how to correctly assess your device's total cost of ownership and avoid unnecessary expenses.