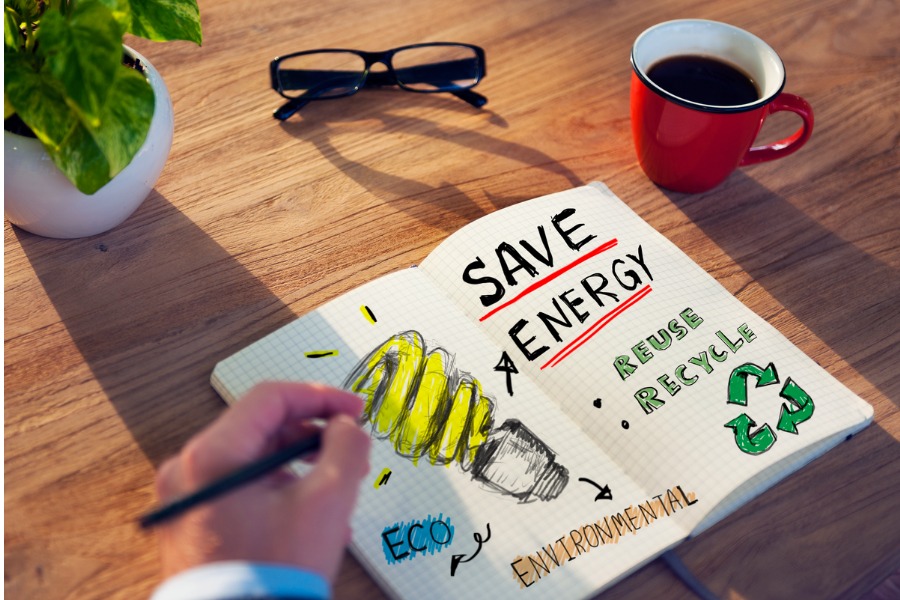 Creating a successful enterprise or SME that drives profitability while supporting a corporate culture built on sustainability is the business formula most savvy entrepreneurs aspire to attain.

And while this equation appears to be the holy grail of the business world, more and more corporations are easily achieving it by adopting some simple yet measured green office practices in their day-to-day operations.

Minimising waste in the workplace is an integral part of the bigger solution - and by that we don't simply mean using a recycling bin and printing double-sided (although these should already be in place).

From wasted energy and materials, to wasted productivity through time-consuming processes; there are many ways a business or corporation can implement procedures to minimise waste in the office.
Reducing wastage
Excessive printing in the workplace is pretty much an underlying but real issue which rarely gets the attention it deserves. In Australia, it is estimated we use - on average - a whopping 230kg of paper per person in one year. Not only does the wasted use of paper and toner ink widen the carbon footprint, it also racks up a surprisingly large amount of unnecessary costs for the company.

A good place to start when implementing green office practices in a workplace with a large volume of staff is with an audit. This will allow you to take a closer look at who's printing what, with the added benefit of uncovering any workflow issues or security breaches.

Taking a closer look at your own equipment is also a clever way to minimise waste in the workplace, too. Technology has paved the way for highly innovative printers and multifunction printers that are geared towards minimising waste. Have you crunched the numbers to see how many prints per toner cartridge your equipment can achieve?
Going green by minimising energy
Creating green offices or sustainable workplaces are said to have a profound affect on overall corporate culture, staff morale and have even been attributed to increased productivity and subsequently higher profits.

So when it comes to minimising energy consumption in the office there are a few quick and easy considerations worth assessing:
Be a star
Office equipment - just like regular appliances - all have a star rating that measures and classifies energy consumption.

Check the ratings on your equipment to ensure yours are energy efficient and be sure to switch compliant equipment on to sleep mode and unplug when they're not in use.
Be bright
Energy draining incandescent lighting is being phased out and there are many energy-saving alternatives on the market that can drive down energy usage and costs.
Be cool
Heating and cooling appliances can drain energy. Be sure to set your air-conditioner to a moderate 23 degrees, keep windows and doors sealed properly and ensure adequate insulation and window coverings are in place for further heating and cooling enhancement.
Be part of the process
Minimising waste in the workplace doesn't just apply to materials and energy. Human energy consumption, or excessive consumption can also impact on overall wastage.

Ensuring processes are streamlined and regularly scrutinised in terms of efficiency is one clever way companies can reduce wasted productivity.
Are the systems in place taking into consideration green solutions?
Are staff printing when they could be digitally storing or sharing digital online files?
Are there systems and technologies that could minimise lost productivity in the workplace?
As technology evolves so too does applications and workflow systems that can overhaul productivity in a bid to nurture a healthy corporate culture while minimising waste and reducing the company's overall carbon footprint.

Want to learn more about how you can become a thriving green success story? Our Green Office Guide will help you drive down costs and improve efficiency in the workplace.
KYOCERA Document Solutions provides document management solutions with long-life print technology that delivers greater efficiency, resulting in world-class productivity, reliability and uptime.