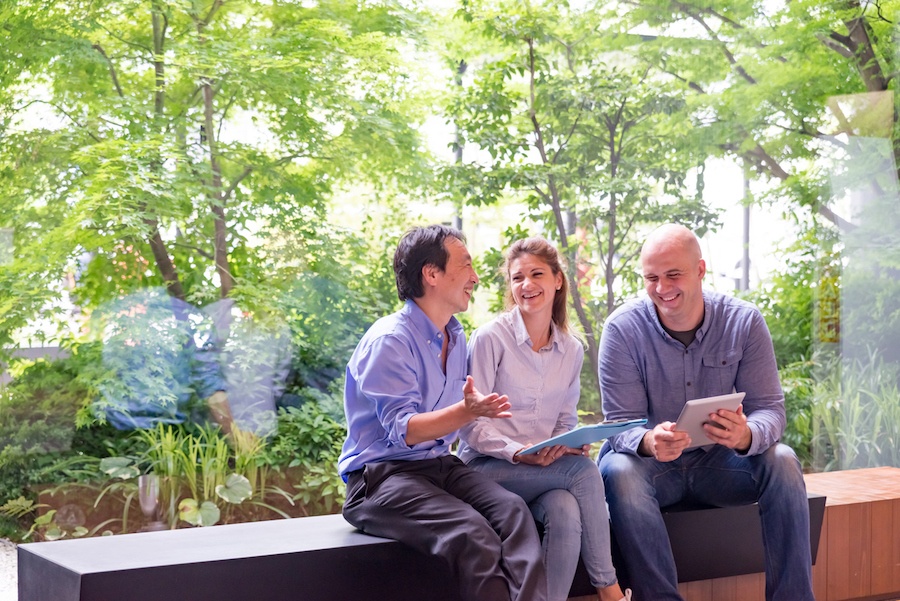 There is no one-size-fits-all approach to MPS solutions in the workplace. Every organisation has particular needs, resources, budgets and environments that must be catered for. That's why customisation is essential to achieve the most cost-effective and usable print solution.
While this has always been the case, in the new era of work, tailored print solutions are more critical to business success than ever. As workplaces have increased in complexity, so have their print needs. Many businesses discovered that their existing print services lacked the versatility to support the sudden rise in remote and hybrid working in 2020. Instead, their traditional, inflexible arrangements hindered communication, collaboration and productivity, and exposed undiscovered security vulnerabilities.
In this new era of work, business leaders must reassess their print requirements and choose a solution that can be tailored to meet their business needs both now and in the future. This will include critical elements such as meeting the demands of a mobile workforce, driving productivity, efficiency and collaboration and enabling their business to scale as required in the years to come.
This is where Managed Print Services (MPS) comes in.
What are MPS solutions?
Managed Print Services (MPS) is an integrated, company-wide print solution tailored to the specific size and needs of your organisation. Its aim is to reduce printing costs and device downtime, as well as optimise your print environment for maximum productivity. MPS is a component of Managed Print and Document Services and is increasingly used with a Managed Document Services solution to holistically improve your entire document workflow, processes and security.
MPS and the new era of work
Many businesses don't have a full overview of what their print network looks like. While this always leads to some inefficiencies and waste, the challenges only increase in more complex workplaces. For example, it's more complicated to ensure the security of every device within a hybrid work environment than in a traditional office environment where everything is centralised. Unless you have an MPS solution in place.
An MPS solutions provider can help your business achieve full oversight and control over your print solution, even if it involves dozens of locations and types of environments. Your provider will be able to optimise your solution for your specific workplace needs, creating a scalable model that minimises waste.
This has significant benefits for security, mobility, usability, cost and sustainability - the five most important factors to consider when choosing a print solution.
Benefits of MPS solutions in hybrid work environments
1. Security
The more complex your workplace setup, the more security risks you may be exposed to, especially as endpoints and locations increase. One of the most common yet overlooked printer security risks in remote and hybrid work environments comes from unsecured home office printers. While cheap to purchase, these devices do not have the same security features as a specialised business printer.
When an MPS provider conducts their initial audit of your print environment, they will identify vulnerabilities such as this and recommend a solution that will mitigate these risks. This could include:
Updating your devices to ensure consistent security across your network
Enabling automatic software updates
Implementing user authentication, data encryption and intrusion detection features
Your MPS solutions provider should also be able to provide support in developing more effective print security policies and providing security training for your employees.
2. Mobility
An MPS solution that enables mobility is more important than ever. Not only are more employees embracing hybrid working, shifting between different locations to suit their needs, but smartphone use at work is also on the rise. 36% of respondents in a 2021 survey said that they'd increased their mobile device usage at work in the past year, while 62% agreed that mobiles and tablets helped them be more productive.
What this means is that your print solution must include mobile print capability and enable your employees to quickly and easily connect to a relevant device on your network wherever they are and on whatever device they choose. This will save time, provide greater flexibility, improve customer service and enhance your security.
While this can be hard to achieve across a disjointed print network, with devices from different providers or on different networks, this isn't the case with MPS. Instead, MPS can seamlessly integrate your devices into one network across numerous locations, with a common interface that users can use to quickly access any printer, no matter their location.
3. Usability
The demands on device usability are also growing alongside mobility in the new era of work. Instead of using one main device in their office, workers may now use multiple printers in their work week, depending on their location - for example, one at home, two in the business head office and another in a satellite office they go to once a fortnight. Not only do your devices need to be easy to use, but they also need to cope with variable usage, depending on the movements of your workforce.
With an MPS solution, you can ensure that all your devices use the same interface, making it simple for employees to find and use a new printer in any location. And as you scale up and add new devices to your network, your employees won't require more training. Additionally, your MPS provider will also seek to understand the minimum and maximum capacity of your different workplaces and recommend devices that are able to cope with high demand without slowing down productivity, or draining your budget with excessive energy consumption during periods of low demand.
4. Cost-effectiveness
Reducing print costs has been a key aim of MPS from the very beginning. However, while MPS focuses on print consumables, energy usage and maintenance/support costs, for the most savings, you should consider MPS in conjunction with Managed Document Services to address wider issues in your document lifecycle, such as inefficient, paper-based or manual processes that can be digitised or automated.
In your print audit, your MPS provider will identify opportunities for cost savings, including:
Consolidating devices where possible
Recommending more energy-efficient devices
Optimising the supply of consumables and minimising waste
Additionally, an MPS solution allows you to package all your printing costs into one invoice, without the hassle of managing consumables, service and maintenance costs for a dozen different machines. Instead, you'll have a single cost-per-page package that gives you peace of mind that you're getting value for money.
At Kyocera, we've helped our clients reduce their printing costs by as much as 35%, save up to $4,000 on consumables and reduce their administrative workload by up to 85%.
5. Sustainability
There are many factors to consider when calculating the environmental impact of your print solution: the cost of consumables, energy efficiency of devices, the sustainability of printer components, end-of-life disposal of machines and under-utilisation of devices, to name a few. This requires full oversight of your print solution, or else your sustainability efforts will be fragmented at best. Unfortunately, this also means that it's often hard to achieve a truly beneficial environmental outcome with in-house print management.
While most businesses don't have the resources or insight to achieve this themselves, with Managed Print Services it's possible. By providing professional auditing services, taking a holistic approach to print management and using continuous monitoring to identify new opportunities to improve sustainability, your MPS provider can help you meet your sustainability and corporate social responsibility goals, as well as benefit from additional cost savings.
Kyocera MPS solutions
Kyocera's Managed Print Services has been recognised by Gartner Peer Insights as the best MPS solution in their Voice of the Customer review in the USA. We had the highest overall score in four areas: Service Capabilities, Evaluation & Contracting, Planning & Transition, and Delivery & Execution. We believe this is a clear demonstration of our attention to detail and focus on the customer. As a global company, each of our branches uses these same principles and values to deliver high-quality Managed Print Services to every region we operate in.

Choosing the right printer and device infrastructure to support productivity and growth in hybrid workplaces can be challenging. Download our Comprehensive Guide to Digital Workplaces to learn how to equip your organisation for collaboration, mobility and productivity in the new era of work.