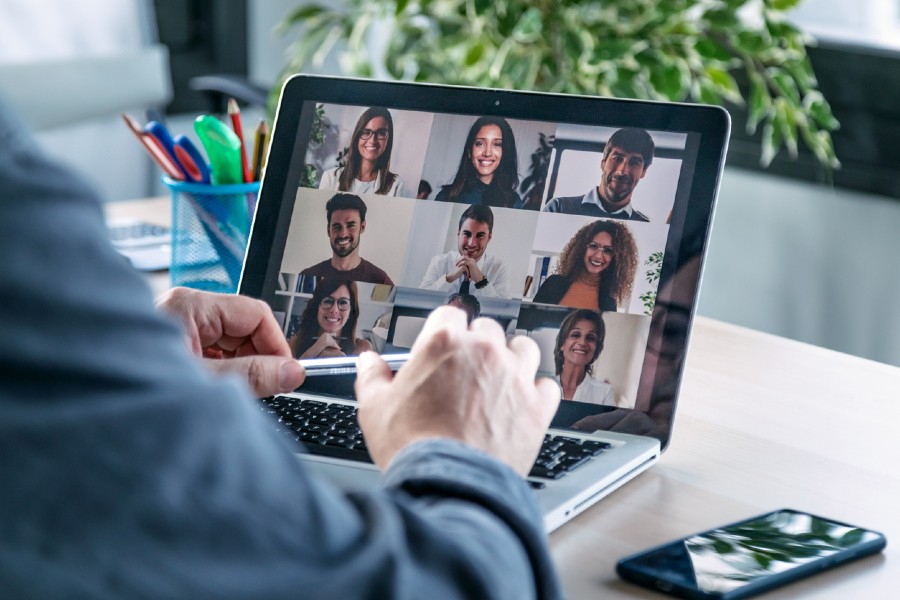 As the coronavirus has swept through society and forced us to adapt to new ways of working, the trajectory of the workplace has shifted - and our business strategies must shift with it.
Experts are now predicting that the future of work will be dominated by a hybrid model - a combination of remote work and office/factory-centric work. With such a seismic shift in how we work, it will not be enough to simply adapt existing workplace models and strategies. Employers will need to challenge everything, from their business needs to current ways of working.
Here are three steps to help you establish a hybrid model that will enable business growth and agility in your workplace.
1. Define your hybrid model approach
Many workplaces were forced to shift to remote working without a work-from-home policy in place to define processes, expectations, tools and KPIs. Now, however, businesses have an opportunity to prepare and plan for the 'new normal', and the first place to start is with new work processes and policies.
While it might seem easier to take what you already have and make amendments, you risk ending up with a confusing mixture of processes that don't truly allow your business to benefit from hybrid working. Start afresh and challenge all of your current ways of working. Prioritise solutions that are flexible, agile and scalable as this will allow for easy business growth in the future.
Consulting with staff is absolutely key to establishing an effective hybrid working model. Understanding what is helpful for employees, what concerns they have, their preferred working styles and their lifestyle considerations, is critical.
Combine this information with your business needs (eg. do you get a lot of walk-in clients and need to maintain an office front?) and the hybrid model that will be most beneficial for your organisation - as well as the technology and resources you need to achieve it - will emerge. Some examples include:
Employees have complete freedom to choose where they work
Employees book spaces in the office as they would in a co-working space
Rotating teams between the office and remote working
Set days for remote working across the company
Office space reserved for meetings, social events and in-person collaboration
Limits placed on the number of people in the office
Different solutions for different employees based on their job function
As you define your policies and processes, some aspects that you will need to consider are:
If you will allow your employees flexible work hours, eg. to catch public transport to the office off-peak or manage school drop-off and pick-up
What communication channels will you use and what rules you will establish for their use, eg. have your video on for online meetings
Do employees need to inform their manager or team of whether they're working in the office or remotely each day or week?
How will you encourage a positive team culture across multiple locations?
What work set-up will you require employees to have at home or other locations, eg. you may have to provide employees with equipment for their home office, such as a home office-friendly printer.
How will you manage work health and safety considerations across multiple work environments?
What expenses will you pay for remote workers? Eg. Internet, phone etc.
2. Reimagine your office space
There's no point hanging onto office space that you're not using. Once you've established your new processes and policies, it will become clear what your new physical space needs are. You may want to downsize as less people will be working from the central office, or a new fit-out may be necessary to increase the number of meeting spaces available for teams. It might also be time to think about co-working spaces rather than continuing to manage your office independently.
Whatever your new office space looks like, there's a good chance that you'll find opportunities to save money through reduced square meterage or lower running costs. While some of these savings may initially go towards enabling your new hybrid working environment, over the long term you have the opportunity to put this money towards new business growth opportunities.
3. Use the right technology
Some of the key areas your technology platforms will need to enable for your hybrid workplace are communication, collaboration, file sharing and project management. The right technology is the difference between a hybrid model that is productive, efficient, collaborative and scalable, and one that isn't. For that reason, prioritise sophisticated tech solutions that can operate as a 'single source', rather than numerous cheaper platforms that don't work well together. Working with companies that offer good ICT services and support is also important for remote workers who run into trouble.
To understand how to work toward an effective hybrid model, it's worth understanding business automation and all it can offer your organisation. Whether you're looking to scale up or diversify your business, automation can help you create efficiencies, support future growth and add value to your organisation. Download our guide, Business Automation: How it generates value and supports growth, to learn more.