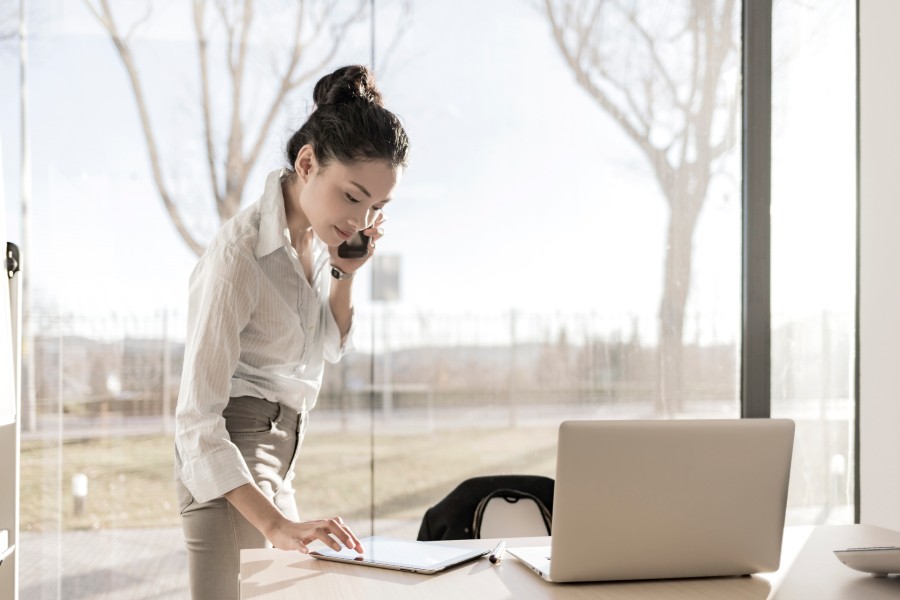 The world has been changing rapidly due to digitisation for decades. Enterprise mobility and digital collaboration have been gathering steady momentum in the twenty-first century, and many workers enjoyed greater flexibility about when and where they worked well before the onset of COVID-19.
However, the coronavirus has forced many businesses to adapt to digital ways of working even faster than planned in order to survive the pandemic, such as adopting company-wide remote working practices and hybrid work environments. While this new level of mobility has many benefits, including enabling businesses to offer a more personalised service to customers, it also increases organisations' security vulnerabilities.
A new era with new threats
Many industries will not return to the traditional office and way of working. For example, Google has already decided to keep 200,000 full-time and contract employees working from home until at least July 2021. Here in Australia, large corporations such as Westpac and Medibank have announced that they will move to a hybrid model going forward.
But with employees working from a large variety of locations, the volume of documents being shared digitally has sky-rocketed, along with the number of potential points a cyber attack could occur. Business data is now being accessed via home Wi-Fi networks over which companies have no control. Cyber attacks and data fraud are considered the largest technological risks arising from the pandemic, according to the World Economic Forum. The IDC describes network perimeter security as "crumbling" with "every device connected to the network is now an endpoint security risk, printers and MFPs included".
The business need for a security partner that specialises in IT, software and document solutions is evident. But how do you choose an effective and trustworthy partner? The answer lies in recognising the features of a secure printing solution.
The three characteristics of a secure printing solution
With the growing volume and complexity of cybersecurity threats, a one-size-fits-all approach no longer offers sufficient protection. Instead, businesses need a personalised security solution tailored to the needs, challenges and risks of their company. Kyocera considers three key factors when recommending secure printing solutions to our customers:
Confidentiality:
With an increasing number of devices accessing shared networks on the go, businesses need to be able to easily control and track who has access to different documents and data. With a secure printing solution, companies can limit who is authorised to view, download, print or edit particular information assets, as well as monitor when and how they are accessed.
Integrity:
Information assets must always be correct and accurate to be useful to a company. To maintain integrity, a secure printing solution should protect against unauthorised alteration of documents or data by malicious third parties.
Availability:
With rising workforce mobility comes increasing pressure to make information accessible to employees at any time and any location. A secure printing solution will ensure the availability of data while maintaining confidentiality and integrity.
These three pillars support a successful cybersecurity strategy, while also enabling businesses to optimise their operations without compromising sensitive data. Kyocera's incorporation of these pillars into our security solutions has earned us the status of "Major Player" in the IDC MarketScape1.
Real solutions for real business challenges
Kyocera makes balancing mobility and security in the digital age easy by giving our customers the tools to build robust and proactive enterprises with greater information consistency and control. Here are some of the solutions we've designed to tackle real business challenges and turn them into opportunities for greater efficiency and productivity.
Microsoft Connector is a business application that simplifies document scanning and sharing from a network-connected Kyocera multifunction printer (MFP) to Microsoft SharePoint, Exchange or OneDrive for Business.
OnBase Connector facilitates secure collaboration and leverages an existing OnBase investment by scanning, indexing and routing documents directly from your Kyocera MFP to your enterprise content management (ECM) application.
Kyocera Fleet Services enables remote management of devices, including regularly updating devices' firmware to reduce security risks and log function audits to enhance compliance. This maximises your print fleet's potential while reducing the need for costly onsite visits.
As we adjust to the new way of working, a holistic approach to cybersecurity is needed to eliminate weak links in the overall document lifecycle. Consistency and control over company devices enables businesses to benefit from digital transformation without putting their data at risk.
Kyocera customers can count upon a reputable and trusted security partner with a proven ability to not only ensure secure workflows, but also increase efficiency and reduce downtime. For more information on how Kyocera can secure your business and elevate productivity, download our new security ebook.
KYOCERA Document Solutions provides document management solutions that improve document cost control and security, while delivering greater productivity, reliability and uptime.
1 IDC MarketScape: Worldwide Security Solutions and Services Hardcopy 2019–2020 Vendor Assessment, Doc #US44811119, Dec 2019