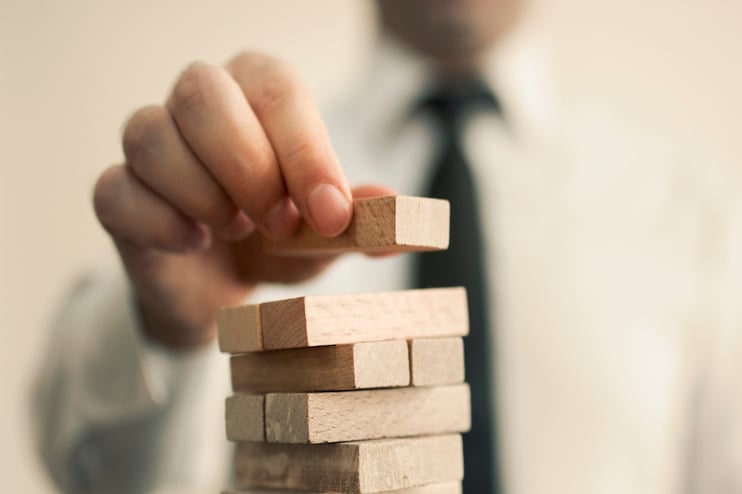 The general rule book to business success is penned with maximum growth in mind. However when year on year growth in a company is experienced and celebrated, CEOs often fail to audit the company's IT infrastructure to ensure it's kept up with the subsequent growth.
In this situation, companies that are managing complex in-house technology infrastructure will no doubt find themselves fumbling, as the systems they have in place fail to effectively serve the company's needs.
In most cases, SMBs and large corporations adopt a piecemeal approach during the growth phase, only to discover they have a highly disjointed, inefficient IT system down the track, where different departments, systems and equipment fail to effectively talk to each other.
The good news is; there's plenty of scope to further trim the fat and add value for those who are savvy enough to shape their IT infrastructure for maximum growth.
So when it comes to future growth and scalability, is your IT infrastructure serving you, or is it surrendering you to ineffective workflows and systems that are dragging your bottom line down?
Work out what's working, and what isn't
The first step towards getting your infrastructure sorted is to take a look at where you are right now. The best way to do this is with audit of your current systems.
Often during growth, the piecemeal approach can leave major holes in systems which not only leads to a clunky workflow, it also can expose an organisation to security breaches.
An audit can identify any potential risks, while identifying breakdowns in workflow, costs and document management.
Get the right workplace hardware
Once the audit reveals your inadequacies, take a look at the hardware you have in your workplace. If it's been a couple of years since your equipment was audited or upgraded, then chances are you're running antiquated hardware that's draining energy and costs.
Did you know there is now a multi-function printer with a drum life of up to 600,000 pages? Can yours do that? There's a huge range of sophisticated, intelligent hardware solutions that are fit for purpose and can be easily upscaled with the growth of your business to save you time and money.
Workflow and processes
Most organisations fail to regularly review workflow and processes, which means they often find themselves conducting business in a way that doesn't serve the customer, benefit the bottom line or honour the integrity of the brand, despite growth.
The five S's of MPS
Running inefficient machines alongside poor processes can be a dire move for companies who haven't got a reliable managed print service (MPS) in place with their provider. A good MPS provider will improve scalability, savings, security, sustainability and service.
Scalability: Making sure there is a network in place to properly support rapid growth, where security and quality control are not compromised should your organisation scale overnight.


Savings: Like a well-oiled machine, the more efficient your document workflow and MPS is, the healthier your bottom line will be. There is money to be saved by implementing efficient systems. Do you know the real costs associated with running your IT equipment?


Sustainability: Whether you're a socially 'conscious' company or not, running more efficient systems and infrastructure has the added bonus of being better on our environment. This comes mainly through sophistication and technologies that support energy consumption and recyclables.


Service: A renown provider who can ensure a reliable MPS is integral to ensuring you get the service you need to work with you as you expand.


Security: Protecting data is paramount and a good MPS solution can not only identify security risks, it can enhance security to ensure your data and information is protected as your business scales.
Think it might be time to look at your IT infrastructure? Take the first step by getting an onsite audit done to discover where your inefficiencies are.
Or to learn more about how we can work with you to tailor an MPS solution to your specific business needs, download our Tailored MPS Implementation Fact Sheet.
KYOCERA Document Solutions provides document management solutions with ECOSYS technology to reduce the total cost of ownership (TCO) and minimise the impact on the environment, while delivering greater productivity, reliability and uptime.