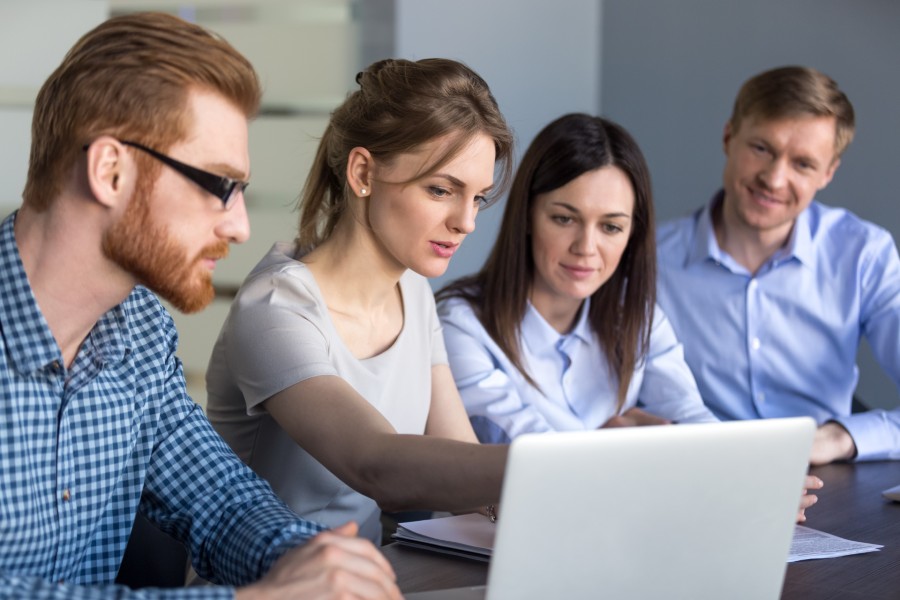 As much as 46 per cent of current work activities in Australia could be automated by 2030, says the McKinsey report, Australia's Automation Opportunity. With automation a recurring business trend year after year, one technology that has become increasingly more popular is robotic process automation (RPA). So what is robotic process automation and how are businesses using it?
What is robotic process automation?
RPA enables organisations to automate business processes at a fraction of the cost and time previously faced, freeing up employees from doing repetitive, routine tasks, so they can focus on higher-value more strategic and creative tasks.
With RPA tools, often called bots, businesses can easily manage applications, gather and analyse data, communicate between systems seamlessly and trigger certain actions. RPA can be as simple as setting up an email responder or as complex as deploying hundreds of bots, each programmed to automate jobs in an extensive system.
Robotic process automation can also augment your enterprise content management or document solutions. Bots can be programmed to automate tasks like identifying and organising documents based on content, storing them in readily accessible folders, and automatically running document process workflows.
RPA can extract structured and partially-structured data from documents, organise files and folders, scrape web pages and more. The best bit? RPA systems don't sleep or get sick, plus they can eliminate human error and reduce staffing costs. Another benefit is that bots automate previously human-based activities that are rule-based and repetitive, meaning employees are freed up to take on higher-value work, which is most likely more satisfying to work on.
An example of RPA deployment is in an IT helpdesk call centre. Often, consultants require access to a range of back-end systems to deal with customer issues. As opposed to running multiple applications and clicking through endless tabs, help desk employees would instead use a single front-end interface. The information captured in this interface is pulled from different applications and systems by bots. The bots don't only retrieve the information, they also return updated information to the back end systems, databases and applications.
How can my business get started with RPA?
Now that you know what robotic process automation is, the next question is how to implement it. Following these 4 steps will get you well on the way to reaping the benefits of automation in your business.
1. Select the right processes to automate
Start by introducing RPA in departments and functions that typically involve a high number of routine processes using fixed business logic. Select impactful, yet easy to automate processes first. This way you can provide a relatively non-intrusive start to automation, capturing quick wins and contributing to RPA organisational experience.
2. Engage the right people
Many RPA initiatives start small and are business-led. However, if a pilot program is going to scale up, engaging with the CIO and others in the executive management team is important. Without awareness and understanding on their part, it will be hard to run an effective project. Your company's leadership will need to understand the benefits of RPA including how it will make their lives easier.
3. Understanding RPA
While the benefits of RPA are extensive, bots are not equipped to handle things like process variation and unstructured data. It's not the answer to all business process automation, but it does play an important role in dealing with routine and repetitive tasks.
4. Adapting the workforce with RPA
By automating processes with RPA, businesses can refocus and redeploy the workforce. However, it's crucial leadership assuages concerns and fears that staff may have about their future roles by explaining that automation is about turning the focus to tasks that are higher in value, like strategy, innovation, and deciphering and using analytics. Collaborate with your employees as they are the experts who will lead on exactly what needs to be automated. Include them along the RPA journey by educating them on bots and how RPA is going to improve their working experience - freeing them from time-consuming, boring, repetitive manual work so they are able to undertake higher-value work.
There is no doubt that RPA is going to lead to better customer experiences as it frees up your high-value resources to be put back on the front line. And, while it is clear implementing RPA into your business provides a huge opportunity for cost-saving, lowering risk and the potential of RPA to help and support your business functions, it's not yet clear exactly where the benefits end.
Kyocera can help your business start its RPA journey. Whether you're looking to scale up or diversify your business, automation can help you create efficiencies, support future growth and add value to your organisation. Download our guide, Business Automation: How it generates value and supports growth, to learn more.