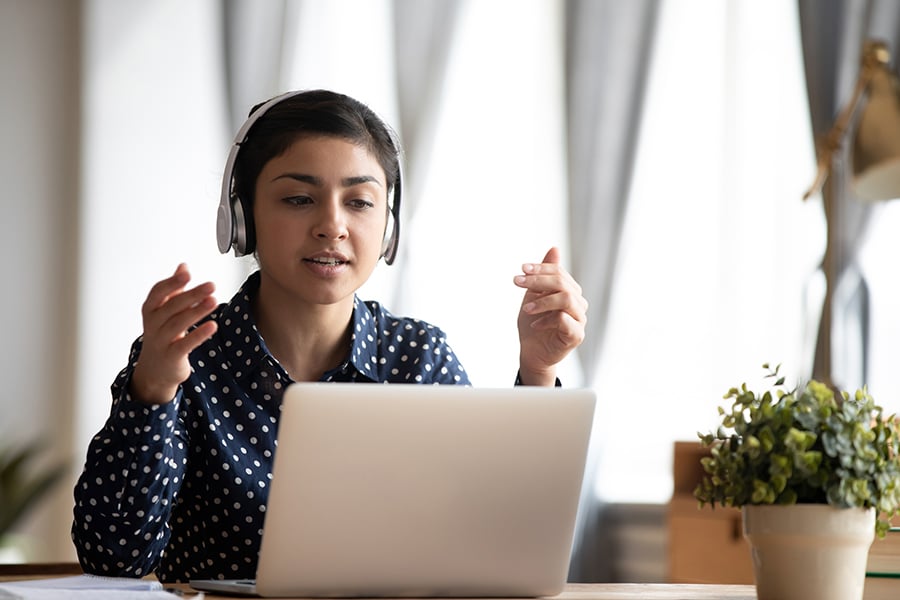 As economies reopen around the world, businesses that have rapidly adapted to changes in their operations will need to reskill their workforce for the 'new normal' of hybrid working. While most organisations' initial focus was on short-term survival and business continuity, there is now an opportunity to future-proof new hybrid work environments by upskilling employees, and experiencing the associated benefits of long-term resilience, agility and business growth.
Reskilling and upskilling employees was already a priority for many companies before the pandemic; digital transformation initiatives were driving change in workplaces worldwide, and targeted training was vital to take full advantage of the benefits that digitisation, automation and other technological advancements offer. However, as hybrid workplaces and remote working have increased, the demand for reskilling and upskilling of employees has also risen due to organisations fast-tracking digital transformation projects and adopting new technologies, tools and ways of working.
Forward-thinking business leaders will see this as an opportunity to grow their workforce in the skills they need to support long-term agility and business growth in a hybrid work environment. While short-term upskilling may focus on skills that enable remote work or using new software and hardware in the workplace, such as online collaboration and cybersecurity awareness, long-term roadmaps must be more holistic if organisations are to thrive.
In the next decade, demand is expected to increase for technological, social and emotional skills, while there will be a decline in activities that require predominantly physical, manual or basic cognitive skills. Organisations must prioritise training their hybrid workforces in core competencies, such as strategy, social responsibility, digital and cognitive capabilities, creative thinking, adaptability and resilience. Keeping a long-term focus will also enable business leaders to identify skills gaps and market opportunities early, enabling proactive training to meet these needs early.
By creating a culture of continuous learning, with both short-term and long-term goals to upskill your employees, you will create a more agile workforce that is the key to responding effectively to the changing business environment and new market opportunities as they appear.
How to start upskilling employees for your hybrid workforce
Start by identifying the skills your organisation needs to be successful in the short and long-term. Map out the skills that will drive the most value going forward. Think about the digital capabilities required by the hybrid workforce, such as handling workflows and approvals remotely, remote working cybersecurity, effectively managing projects across a distributed workforce and cloud technologies. Identify any skills gaps or market opportunities to prepare for.

Upskill and reskill your workforce in the skills you've identified as valuable to your organisation's success and choose how to do it. Reskilling can be:

Formal: Learning done at an institution such as a university or college which ends in a qualification or certification.

Informal: Learning done on the job, picked up from colleagues or managers, or learning done off the job during recreation.

Non-formal: Structured learning which doesn't end in a qualification or certification.

Don't delay. While it may seem like a good idea to hold off on a potential reskilling program due to the uncertain business landscape, the reality is uncertainty is here to stay. Organisations that start reskilling now will be better equipped for further disruption. Start with broader skill sets, such as effective communication or digital and cognitive capabilities, if you're finding it difficult to decide on more specific training needs.

Focus on continuous improvement. Successful reskilling isn't something that is done once and ticked off the list. As the workplace continues to evolve so does your workforce's required skills. To remain valuable, your organisation's reskilling program must adapt, grow and continuously improve your employees' skills and talents.
In 2019, the International Labour Organization said, "Today's skills will not match the jobs of tomorrow, and newly acquired skills may quickly become obsolete." In 2020, as we've witnessed a rapid shift in the way we work, this statement could not be any more accurate. Investment in reskilling is not an option but a requirement for businesses that wish to remain agile, and thrive in a changing world.
Rapid changes in the workplace and acceleration in the adoption of digital technologies has fast-tracked the future of work. It's time to act now and prepare your business for the future. Download our Workplaces of the Future ebook to learn more.