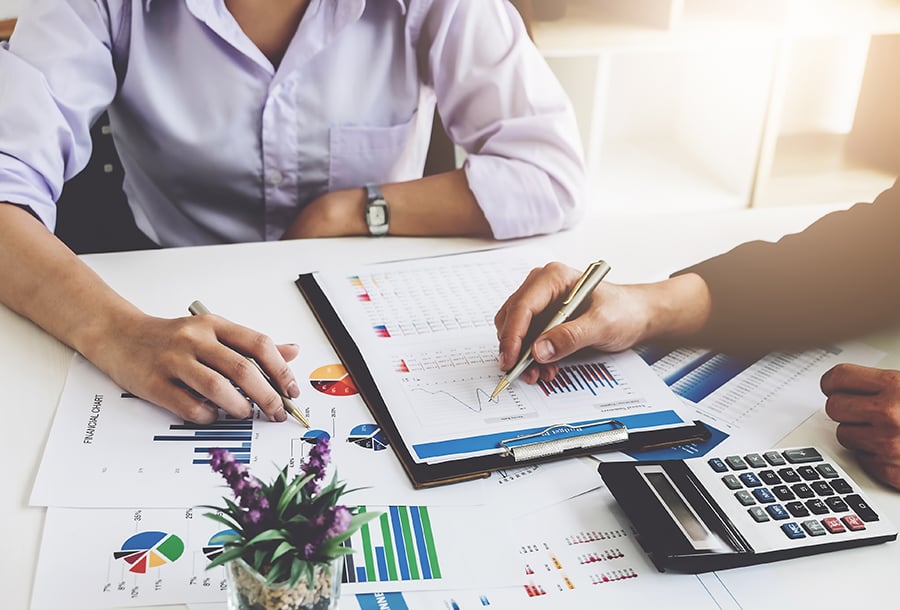 If your organisation is still reliant on manual invoicing processes, or even partially manual processes, you have the opportunity to improve the performance of your finance department through automated invoicing.
Performing basic accounting functions manually – like data entry, account reconciliation and cleaning up the general ledger – will not only drain your department budget, but decrease your team's productivity, accuracy and efficiency.
That's why many businesses are investing in technology to automate invoicing processes – and reaping the benefits. According to a survey by research firm APQC, bottom-quartile performers spend at least $12.67 per $1,000 in revenue on staff to perform basic accounting functions, while the top-quartile performers spend just $3.66 or less.
So, how much are manual invoice processes really costing your business? An enterprise content management (ECM) solution might be the answer.
Here are three ways using an ECM to automate invoicing can optimise your finance department, and save you time and money.
1. Intelligent indexing
Intelligent indexing has been proven to be highly precise, with some businesses reaching accuracy levels of over 92%. This precision has contributed to time and cost savings for these companies. One business that processes over 70,000 documents in a given year found that intelligent indexing saved them 725 work hours over 12 months.
With intelligent indexing, ECMs are able to identify the most important information on an invoice and convert this into structured, usable data.
This effectively makes tedious data keying a thing of the past. It is no longer necessary to enter things such as invoice numbers or payment due dates, as an ECM can learn to recognise these fields automatically - no matter how a vendor chooses to format their invoice.
An ECM is also able to use this data to match invoices with related purchase orders, further streamlining the invoice review process.
2. Automatic invoice processing
An ECM can save you valuable time by instantly migrating tasks from one employee to the next using automated workflows, thereby expediting the invoice review process. What if you need multiple approvals for the same invoice? No problem – with an ECM, an invoice can be routed to multiple parties or departments simultaneously.
An ECM can even handle more complex workflows, allowing you to design workflow diagrams to fit just about any process. Even employees travelling for work or being on leave won't hold up the process, as employees are able to process invoices on the go from their mobile devices, or set up an out-of-office, causing invoices to automatically be rerouted to another employee.
An ECM can also automatically export data into your preferred accounting system, again making manual data entry obsolete and drastically reducing potential errors, making the billing process even easier for large volumes.
All of these features reduce friction in the invoicing process, shaving valuable seconds and minutes off each stage that can result in hundreds – if not thousands – of saved hours per year.
3. Compliance and security
Every finance department has to contend with strict retention and reporting requirements. An ECM can help here, too. With digital stamps, every action taken with regards to an invoice can be recorded, ensuring compliance.
Legal long-term archiving of all accounting documentation also means it can be easily searched and recalled, so your finance department can prepare for an audit at a moment's notice (not to mention the data can easily be restored in the event of data loss).
Businesses can be confident that their data will remain secure, with features such as a rights-based access system and multiple encryption layers guarding against unauthorised access. This minimises the risk of a highly costly data breach.
With automated invoicing, you can potentially save your finance department hours of tedious, repetitive low-level tasks, leaving them free to concentrate on higher-value tasks that have a far more positive effect on the bottom line.
A new ECM will change how people work and affect the way documents are managed right across your organisation. It's not an easy or quick decision to make, but our Enterprise Content Management Checklist will help you consider your options and identify the right ECM to meet your business needs.