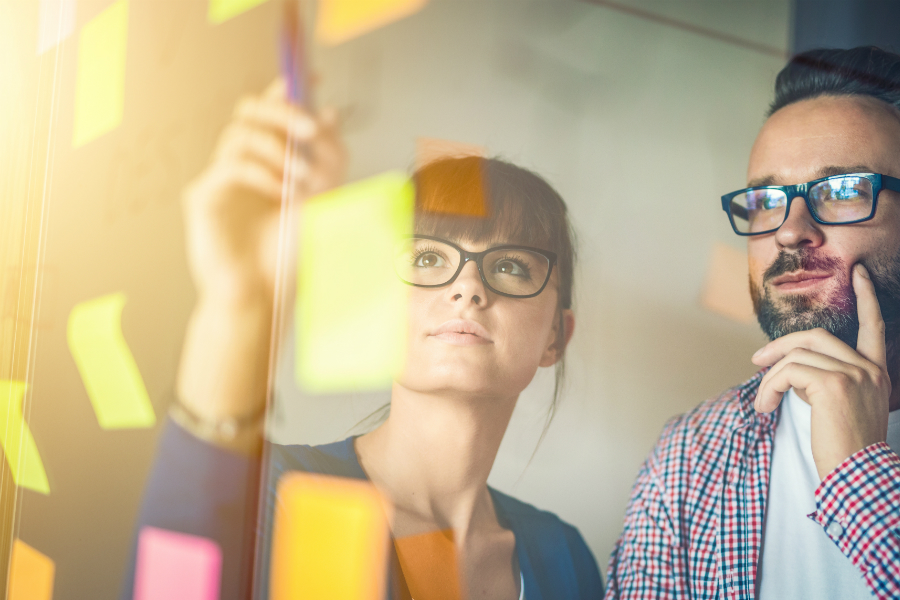 The digital revolution is here. Digital innovation could deliver $315 billion in gross economic value to Australia over the next decade, according to a report by AlphaBeta and Data61. It's the perfect time to start digitising all your valuable data – right?
Before you co-opt your office photocopier for a month's worth of scanning in the name of digital transformation, there are a few crucial steps you first have to take. Successful digital transformation drivers is not simply about going paperless; it's about changing the very nature of work within your organisation – and a significant change like that is not going to happen overnight.
That's why the journey towards successful digital transformation doesn't start with digitising data – it starts with your people, and planning.
If you want to achieve successful digital transformation, here are 3 steps to take before you start pulling out the archives.
Step 1: Define the 'why'
It can be tempting to dive straight into digital transformation efforts, but to achieve true success you need to take your employees along with you. That's why one of the first steps in digital transformation driver is defining the 'why' behind your digital transformation strategy, and communicating what this means to your employees.
According to a report by KPMG, digital transformation is the most pressing issue facing Australian business leaders as they look ahead to 2019. But, as the report rightly points out, this means different things to different organisations.
So what does it mean to yours? Is it about improving the customer experience, digitally connecting and automating processes, or using data to innovate and make predictive decisions? Could it be a mixture of all three, or something else entirely?
Whatever it is for you, your overarching goal should be clear from the outset, so employees know exactly what they're working towards and why it is so important. At this stage, it's also important to demonstrate leadership buy-in, as this sends a clear message that the organisation is wholly committed to digital transformation drivers success.
Step 2: Audit your existing processes
One key aspect of successful digital transformation is data sharing. Yet, according to one survey of Australian businesses, less than a third have a "company-wide strategy for sharing data". This means data remains trapped in business silos, thereby hindering digital transformation efforts.
Before you start digitising your data, therefore, you first need to define the value of your corporate data, and figure out who has access to what. A comprehensive audit of your data and processes will help you pinpoint any opportunities for automation, and the best places to start.
Automation should be a key focus of your digital transformation strategy, due to the many benefits it delivers to your organisations. These include (but are not limited to) increased productivity, fewer errors and significant time savings. If you haven't already invested in a workflow automation platform (such as an enterprise content management solution) to help you deliver on these time savings, it should be a top priority in your digital transformation strategy.
Step 3: Instil a healthy digital work culture
According to McKinsey advisor and serial digital entrepreneur James Bilefield, when it comes to digital transformation, culture is the hardest part of the organisation to change. 'Shifting technology, finding the right talent, finding the right product set and strategy – that's all doable, not easy, but doable,' he says. 'Hardest is the cultural transformation in businesses that have very deep legacy and cultural roots.'
That's why prioritising work culture, and putting change management plans in place to help your culture evolve in the right direction, is key to successful digital transformation.
Indeed, according to one study, of the companies who ignored digital work culture during digital transformation efforts, only 17% saw improved financial performance – compared to 90% who did focus on digital work culture.
By focusing first on the people and planning aspects of digital transformation drivers, as opposed to the technological aspects, you can ensure your digital transformation efforts are unified and supported by the entire organisation.
Are business silos holding your organisation back from maximum agility and productivity? Download our Breaking Down Silos ebook to learn how to overcome collaboration challenges and accelerate business growth in your company today.