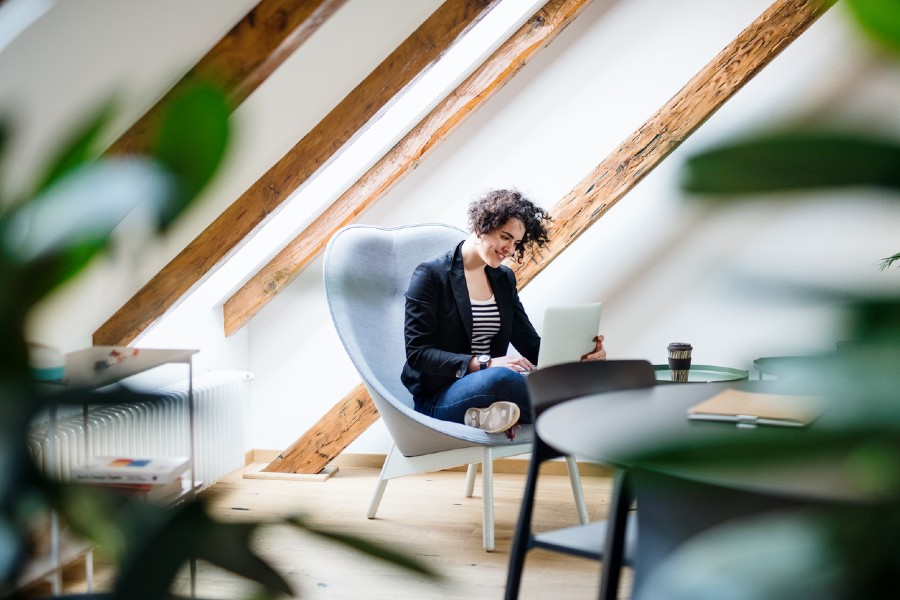 There are a myriad of reasons for your company to establish a green workplace. From cutting costs to increasing revenue, attracting and retaining top talent and gaining a competitive edge, the benefits of engaging employees in sustainability are many.
But creating a green workplace with an embedded culture of sustainability is more than putting the right goals, policies and hardware in place—it's about getting employees involved and onboard.
Unfortunately, getting employees motivated around sustainability can prove more challenging than expected. Why? Some common reasons employees push back against green initiatives include:
They believe green initiatives will be burdensome and make their jobs harder
They feel threatened by change: "Aren't I already doing a good job?"
They have a cynical mindset around change and sustainability measures costing the bottom line
They believe they are too busy to go green
But naturally, when a company looks to take its sustainability approach to the next level, engaging and motivating employees is vital if it is to succeed.
There is no single, fool-proof way of engaging and motivating ALL employees. As with most things, different approaches work for different people and factors like your overarching company culture also play a role.
So how can you motivate your team members to go green? We've pulled together several strategies you can use to boost employee engagement around green office initiatives. Use one of them or all of them—it's up to you to decide what will work best in your business.
Secure commitment from the top
Signal the importance of your sustainability strategy and focus by ensuring the C-Suite and other management are leading by example and demonstrating green behaviours.
As with other cultural initiatives, if employees don't see the behaviour modelled by senior management, there is significantly less chance they will behave that way themselves.
When everyone in an organisation works together, engaging employees in sustainability can become the norm instead of the responsibility of just a few.
Educate and train
It doesn't take much time and effort to provide employees with training on environmental issues like waste, recycling, and energy management, yet the rewards are numerous. Increasing employees' knowledge will not only make them more comfortable with everyday green activities, but it will also hammer home the importance of doing them.
Lunchbox sessions or team 'green shares' at the start of meetings are all great methods of educating staff. Up your game by inviting guest speakers to share about different environmental causes and how your company's involvement can and will help.
Ensure that new employees entering your business are equipped with both the background on your sustainability strategy, as well as the tools and training required for them to make it a part of their day-to-day work. Be specific, and let employees know about the issues and tasks specific to their positions.
Get clear on what's in it for them
Many employees will view your new sustainability measures as unwelcome additions to already overloaded schedules and task lists, which is why it's important to sell them on what's in it for them.
Start by thinking about how green activities will affect their job roles and sharing this with them. Focus on the potential savings from cutting costs with your colleagues in finance. Explain the excellent new green reputation your business will have to the marketing department. And describe how the company's commitment to engaging employees in sustainability will drive exciting new conversations to the sales team.
There are other perks of a greener office for employees too, like:
The opportunity to work from home to save on greenhouse emissions
More greenery in the office to improve air quality
Less harsh fluorescent lighting and more natural light
Bicycle facilities (like parking and showers) to encourage cycling to work
Make it fun!
If you're still struggling to motivate employees who think sustainability is just another item on their never-ending to-do list, it might be time to get imaginative!
Create regular challenges around recycling, creating less waste, and switching off the lights and air conditioners. Who doesn't love a bit of friendly, intra-office competition after all?
Don't forget to recognise hard work, whether it's in the employee newsletter, on the noticeboard, with a small gift (like a reusable coffee cup) or kudos from senior management.
With concerns about the environment growing globally, many organisations are looking for measurable ways to reduce their carbon footprint. Download our guide to learn how you can adopt sustainable business practices in your organisation.