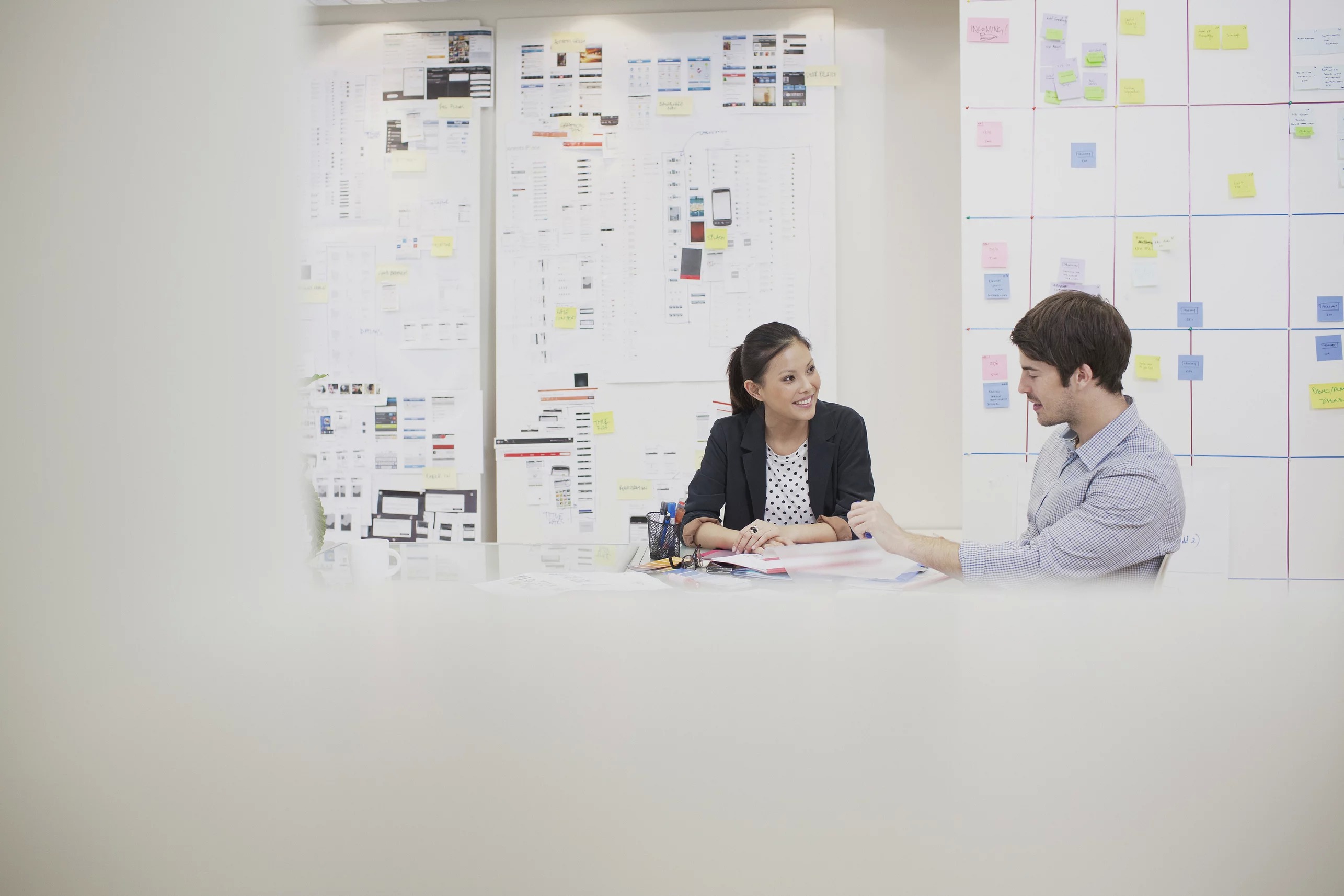 As we surf the web, users are constantly bombarded by adverts, images, social media posts and more from brands looking to grab your attention. Being the one brand that stands out from the crowd could make a huge impact on the relevancy and meaning of your brand.
Equally, in the offline world, appearances matter. Digitally, having an eye-catching and recognisable identity is essential to achieving success with a brand. As industries change, so must brands, and preparing a strong visual identity is a key step.
As we, at Kyocera Document Solutions, embarked on a brand modernisation project, we identified the power of what a strong visual identity could mean for our organisation. Looking to build this, it was imperative to keep a focus on the fundamental pillar of the company's philosophy which defines our core values.
Here, we reflect on the three reasons why we invested so much time and effort into defining our visual identity down to the smallest of details:
1. First impressions
There is only one chance to make a good first impression. When we began this journey we asked ourselves: How can we make a first impression that will stay with our stakeholders? We knew that to do so required time and a team effort, involving all of our stakeholders across the globe.
We recognised that our brand must be conscious of the need to be memorable. A uniform approach or style could be key to a browser making sense of everything, when they have only come across our brand in one or two of our countless digital touchpoints.
Achieving the right balance between catching the eye of a customer or becoming over-powering is essential. Failure to do so not only places the design style in jeopardy, but worse could turn off potential customers. Getting it right first time mattered, equally as for a graduate in their first job interview or for a multi-national brand in their digital marketing campaign.
2. Transmit personality
For companies like ours, demonstrating the personality and values of the brand truly matters. Getting this across through branding can be a challenge, but it's one that we have sought to execute through a range of different approaches. For example, the colour green was added to our colour palette in order to reflect our keen desire and focus upon being environmentally friendly and ecologically sustainable. It's something we've achieved with the success of our pioneering ECOSYS range in terms of our product portfolio, but we had to find a way to show this in our branding too.
We wanted to represent the world in which we are all working. A world full of unstructured data and information that does little but confuse many companies. We looked to provide structure, using a grid to represent each piece of data that comes into our workplaces as a single plot in a structured environment.
Emerging through the grid are images of us, humans, at work. In order to provide this structure, we must have the human element to be able to put business knowledge and expertise to work.
Finally, we created a series of hand-drawn gestures. These symbols overlay the grid, showing the importance of the human touch. For companies with values as strong as ours at Kyocera, this is crucial. We believe that the human touch is essential to convert data into knowledge that will provide us with real value.
3. Providing long-term engagement
Changing a brand is a major decision for a company and planning for the future must be taken into account. To keep it relevant and meaningful in the long-term is essential to providing customer interaction and engagement, and is the only way to guarantee brand recall over longer periods.
Companies often experience changes, and we have anticipated this and are continuously planning for in the years ahead. We must ensure that our new identity can be applied to all of these scenarios, a factor which has been paramount. Change is the only constant, and brands must be ready to embrace all that comes their way.
In some cases, this will include planning and preparations for entry into new industries or new markets. That means considering various cultures and understanding that there are a number of ways of in which communication will differ significantly. Finding an identity which is flexible and adaptable to match every possible need is the goal of any designer. After all, the brand appearance is how customers will come to know our company, wherever they may be and whatever their interests could be.
Part of Kyocera's brand promise is to help organisations put knowledge to work to drive change. Why not get in touch to learn how we can help you?
Or if you'd like to keep reading about our rebrand, read our other posts on the topic: