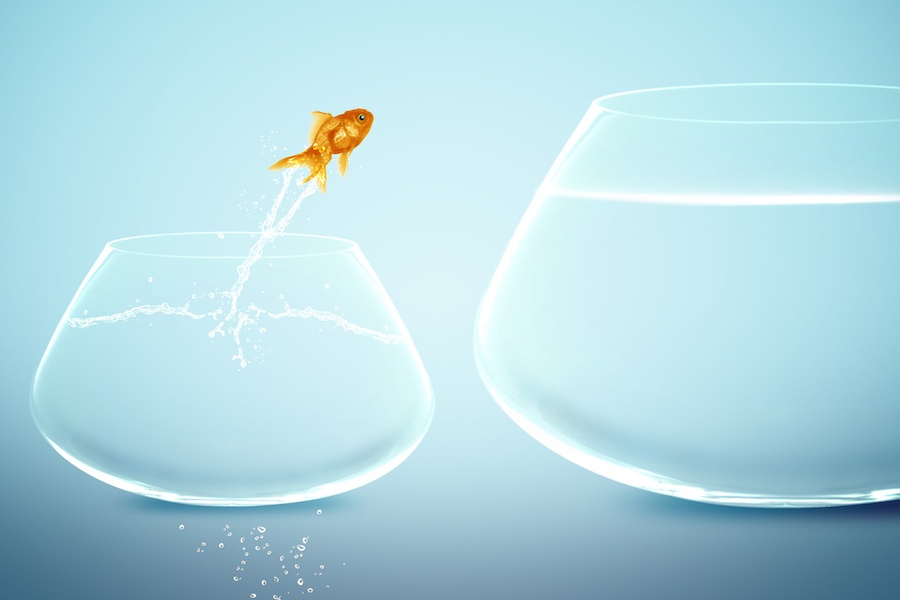 Switching to a new Managed Print Services (MPS) provider doesn't have to be stressful. At Kyocera, we make the process easy and simple. We work closely with you and your team to ensure a seamless transition to Kyocera MPS that improves productivity, streamlines processes and reduces costs while minimising the impact on the environment.
Here are four easy steps to a seamless transition to Kyocera MPS.
1. Comprehensive assessment of document environment & workflows
We understand that each business is unique. That is why we take the time to learn about your current print operations, the challenges you are facing and work to find a solution that works for your business.
As part of the Kyocera MPS process we will conduct a site audit to evaluate:
security risks,
workflows,
documents,
costs, and
environmental impacts.
This audit helps us determine how your company's document workflows can be improved, how you can cut costs and unnecessary spending while reducing your business' footprint on the environment.
"It was like a breath of fresh air dealing with Kyocera with their 'can do' attitude. From the outset they listened and understood us." - ComfortDelGro Cabcharge
2. Painless implementation process
We try to make the implementation process as easy and simple as possible. Once the proposed solution has been approved, we would manage the whole implementation project from start to finish. We work closely with you and your staff so everyone understands every stage of the process.
Our highly trained technicians will install and test every single piece of equipment, and make sure everything integrates seamlessly with your current systems. This is done very carefully to guarantee minimal disruption to your business operations.
Training is a big thing for us at Kyocera. We all know how daunting new technology can be for some people. To help facilitate the change, our team will run training sessions for relevant departments and teams.
These training sessions will provide your staff with the opportunity to test the devices themselves and ask questions on how to work them. We can also provide more in-depth training for your IT and technical employees.
When we implemented a new Kyocera MPS solution for one of our valued clients, TNT Express, we made sure people were properly trained as part of the implementation process.
According to Stephen Price, National Purchasing Manager, "The time and care Kyocera took to ensure our people were comfortable with the new technology was second to none. Their customer service has been excellent, nothing is a problem for them."
3. Hassle-free management and maintenance
Our job doesn't stop once the devices have been installed and the solution has been implemented. We continue to help you and your staff manage the new document environment.
Kyocera's administration software enables your IT department to easily manage MFDs and printers, and track their usage. The web-based platform also helps your staff monitor toner and paper usage with a simple report each month. With this software, you can have a detailed understanding of your overall printing volumes and costs across the business, and specifically by department or individual user.
One great feature of this software is the automatic toner ordering. When the toner is low, the system sends out an alert to KYOCERA, prompting us to send a replacement within a few days.
Aside from the online monitoring system, the Kyocera team is ready to help. We aim to respond quickly and efficiently to your questions, issues and problems regarding your printers, workflows and document environment. We are always here to provide hassle-free maintenance and support, and take care of all your printing needs.
"Kyocera's service has been really good which helps build up the IT department's trust too. We've been really impressed." - Tom Holessis, Purchasing Officer, Austin Health
4. Continuous improvement
When you make a move to Kyocera, we commit to continuously improve your print environment.
Our team conducts ongoing assessments on your document workflows and advises on how to increase productivity and efficiency.
These regular assessments also help us find ways achieve greater costs savings, while reducing environmental impact.
In summary
Making the switch to KYOCERA's managed print services is painless. The transition process is simple, easy and seamless – with minimal disruption to your business.
In four easy steps, we can help you streamline print operations, boost productivity and reduce costs, while being sustainable.
"From an ecological perspective, I strongly believe all of us are responsible for leaving the planet in a good state for the people of tomorrow. Anything that helps us to do that, like choosing the right equipment such as KYOCERA's, is a good thing and something we should all consider." - Doug Flockhart, CEO, Clubs Queensland
Managed Print Services is a flexible and scalable print solution that can meet the changing needs of your organisation in the new era of work. To learn how you can reduce your costs, minimise risk, improve your environmental footprint and gain greater control of your print environment, download our Managed Print Services Fact Sheet.