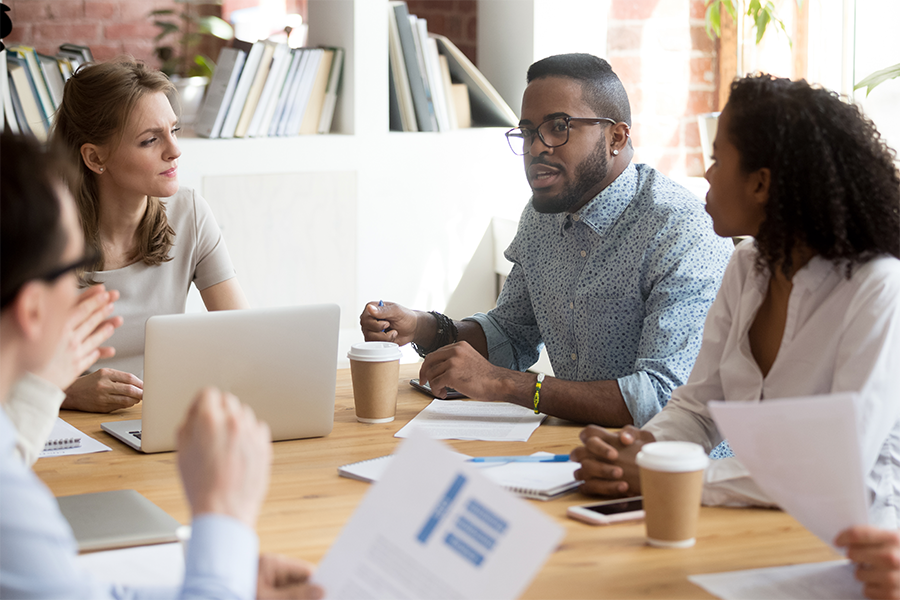 Without secure remote printing solutions to protect your data and valuable documents from new cybersecurity threats, you put your business at risk of attack.
With the rise of remote and hybrid working, the way we work, communicate and collaborate has changed for good. While there are many benefits to the increased flexibility that working from home offers, it has also added a new level of complexity to the security of organisational data. What was once centrally safeguarded is now dispersed across a range of locations.
The number of devices and internet connections being used to access shared databases and devices has increased dramatically. All it takes is one gap or exploited vulnerability for chaos to ensue, and hackers are all too aware of this.
A new approach
It's evident that businesses need to adapt and evolve their security quickly for the changing threat landscape. Yesterday's document security and data protection solutions are quickly becoming insufficient and outdated.
Yet most organisations place a notable difference on the level of importance associated with IT security compared to print and document security, according to International Data Corporation (IDC). In fact, some IT managers and Chief Information Security Officers (CISOs) believe that their current systems will extend to and protect peripheral and distributed devices which is not always the case.
To ensure effective data security, it's essential that organisations are aware of every vulnerable endpoint where information could be accessed, from email inboxes to multifunction printers (MFPs).
Therefore, businesses must rethink their security and take back control of their data by ensuring adequate protection for each and every device connected to their networks, as well as who accesses information and from where. This includes implementing secure remote printing solutions for all workers no matter their location. Without this level of control, data security is left to chance.
It's time to eliminate unnecessary risks, instead of hoping things will be okay.
At Kyocera, we know that the solutions that have helped our customers grow their businesses in the past need to evolve. So we have reflected and adapted with our customers.
Rising to the challenge
Focusing on the fundamental elements of security, Kyocera has recently launched a new remote printing solution for businesses: two A3 multifunction printers (MFPs) that will become a vital cog within your overall security framework.
The TASKalfa 2554ci and the TASKalfa 3554ci devices include a range of security enhancements that address areas such as security log management, certification validity, improved communication protocols and email encryption.
The new MFPs align with our overarching approach to security - ensuring your devices and data have the protection they deserve. Their design is based on seven principles of data security:
Data confidentiality: Information assets handled by the MFP must not be leaked to a third party.
Data integrity: Assets must not be altered. They must be accurate and correct.
Information availability: Information must be immediately accessible while maintaining confidentiality and integrity.
Authenticity: The accuracy of the author or the owner of the information assets can be validated.
Accountability: The history of user and manager operations, and the MFP behaviour can be tracked.
Non-repudiation: Prevent repudiation of operations that have not been performed by MFP users and managers.
Device reliability: The behaviour and output of the MFP is correct and as expected.
These are the foundations upon which sustainable and secure MFPs are built.
While there is no quick fix to data security in the age of hybrid working, there is still reason to be optimistic. With the right mindset and the right tools, such as Kyocera's new remote printing solutions, businesses can turn this period of great disruption into a platform to discover new opportunities for organic growth and creating value for customers.
In today's rapidly changing business world, organisations need cutting edge solutions to stay ahead of competitors. That's why Kyocera is proud to present the innovative TASKalfa 3554ci series, the latest development in fast, reliable and high-quality professional printing.