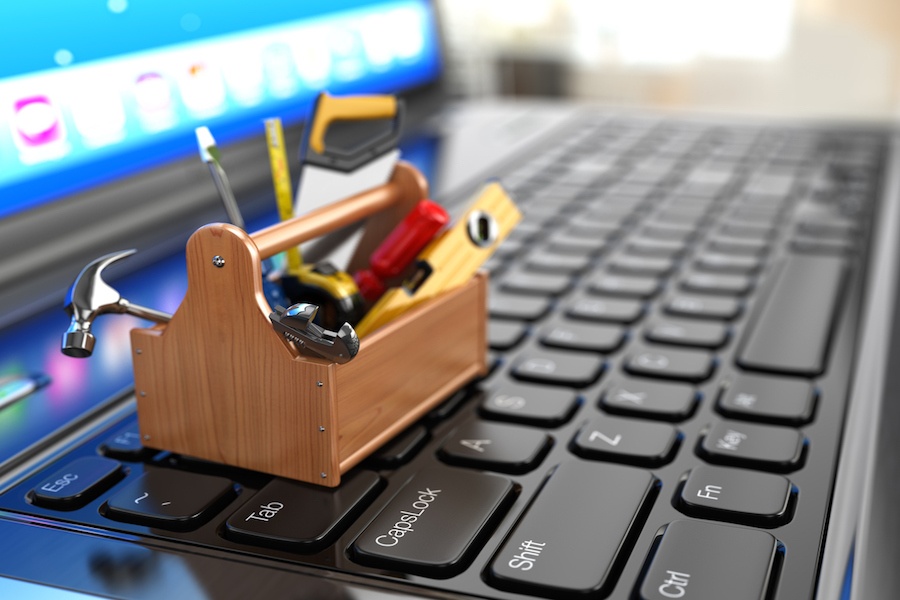 One of the biggest strengths of a small business (as opposed to a large corporation) can generally be found in the responsiveness and ability to adapt to changing market conditions.
This responsiveness can be a real differentiator, as SMBs are able to look to up-and-coming small business efficiency tools that can boost productivity and help outperform competitors - all without having to go through multiple departments to simply present an idea or innovate change.
So if you're open to new ideas (and making your colleagues' lives easier), here's our list of the top 7 small business efficiency tools every executive should have in their toolkit.
Easily mark-up documents with Skitch
Skitch is a doodling and mark-up tool from Evernote that allows you to make notes and draw on documents.
This is super handy in the workplace for those who share projects, as you can mark-up a webpage, make notes on screenshots, annotate a PDF or simply use it on a blank page to freestyle.
There's a menu of simple tools such as an arrow, drawing tool, text, emoticon, stamp and more.
Cost: Free, with the more deluxe versions starting at around $50 USD a year.
Organise communications with Slack
Slack is a cloud-based collaboration tool that has private and group messaging, rich link summaries, notifications and inline images and videos.
It is ideal for large-scale teams or SMBs who handle multiple projects at once, because it keeps all communication in one place so a user can search and find all calls, files, messages and colleagues.
It also integrates with Google Drive, Dropbox and Twitter and has an automatic sync function between your devices.
Cost: Free for as many users as you need.
Stop using Post-It notes to store your passwords with 1Password
Just as the name suggests, 1Password allows a team to store unlimited passwords; it's super handy when you are working across multiple projects and with different passwords to access multiple shared files.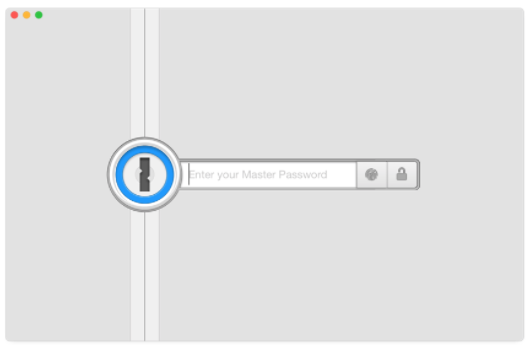 However 1Password goes beyond just being a secure password portal, it also secures notes, credit card details and more. It shares documents and items with team members and all permissions can be managed from an admin console.
Cost: Starts at around $3.99 USD per user.
Save articles to read later with Pocket
Did you know that employees spend on average between one and three hours of their working day surfing the net for personal reasons? Pocket allows you to save stuff for later, so that you aren't distracted at work.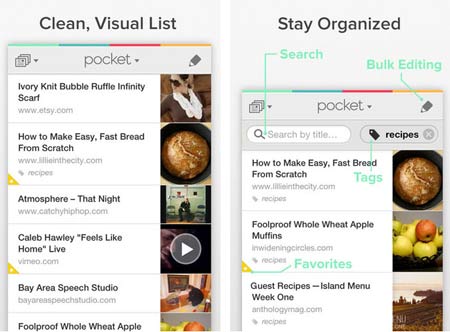 Whether it's an article you find and want to read or a great online course, review, photos or blog, you can simply click and store the link into your Pocket so you can view it later.
Cost: Free for the basic user and if you want more features you can upgrade to the premium plan for around $50 USD per year.
Automate tasks with If This, Then That (IFTTT)
IFTTT is a free web-based tool that lets you create your own 'recipes' which allows apps and devices to talk to each other. Essentially, you can set up your own systems and reminders by using this clever tool to streamline your workflow and make your working day that little bit easier.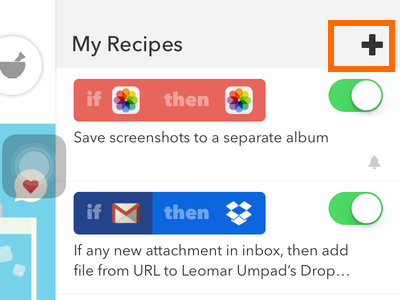 For example, you might set it up so that every time you Tweet using a particular hashtag you get an email, or if you are tagged in social media that image will automatically be saved to your Dropbox or emailed to you.
This helps drive small business efficiency and creates seamless connections for teams working together or for busy managers who don't necessarily have time to monitor everything that's going on outside their job description.
Cost: Free
Sound a whole lot smarter with Hemingway
If content creation or writing, in general, is not your forte, Hemingway is the tool you'll need. It basically checks your copy for grammatical errors and will even highlight complex sentence structures for you to re-word.
If it highlights your copy in yellow, you need to shorten or split the sentence. If it highlights in red, your sentence is too complicated and needs to be restructured.
If you or a team member struggle with grammar or are dyslexic, this handy tool can give you confidence and reduce risks across errors that could potentially cost you a lot of money.
Get a handle on document and data management with KYOCERA's Enterprise Content Management (ECM) system
We may be a bit biased, but ECM by KYOCERA is a sleek and holistic data and document management system that streamlines office workflows to reduce costs and power efficiency for small businesses.
It's particularly ideal for SMBs who have experienced a piecemeal approach to creating systems as their business has grown and is now left with a clunky conglomerate of both old and new hardware and software.
You'll be able to centrally store, manage and share all content in an organisation. This is great for businesses that want to scale and for those who work with remote teams regularly.
Cost: Depends on your unique requirements - however it is highly flexible and suited to businesses of all sizes. Request a demo to see it in action!
Are business silos holding your organisation back from maximum agility and productivity? Download our Breaking Down Silos ebook to learn how to overcome collaboration challenges and accelerate business growth in your company today.